What kind of a so called "nation" is SA, when day after day our frail and elderly can be picked off at will and murdered in callous ways, yet we, and the authorities do nothing, except try fob it off by saying it affects all races, which is not doing anything, because the perpetrators are almost exclusively black males. Europeans have always counted their dead, and there is nothing stopping Africans from counting their own dead, except maybe their own black majority government, which is doing everything in their power to force our attention on a virus that "knows no borders or nations". The coming days and weeks will expose them for what they are: a despotic gang of mafia, who have no clue or indeed interest in actually running a country or protecting its vulnerable citizens, except to plunder the once proud successful first world nation, until every single citizen is equally poor, destitute and broken!
Farmer Alwyn van Zyl (79) from Bad se Loop, between Modimolle and Mookgohong (Naboomspruit) became the third elderly farmer to be murdered within five days, when his hands and feet were first tied with cloth before he was strangled on his bed on the night of 19 March, 2020, just before midnight. His wife Rene (66) was also tied up but the attackers, at least 6 black males, only assaulted her but did not kill her. Kobus Briel, son-in-law of the Van Zyl couple, told Netwerk24 that he received the call from a farm worker around 00:30 that there was a farm attack. His own house is about 1 km away from the Van Zyl house and on arrival he discovered Mr Van Zyl dead in his room.
Fortunately Mrs Van Zyl slept in another room because Mr Van Zyl uses an oxygen mask at night, and she was tied up in her room, She said the attackers demanded money and firearms and in the end they fled with small items like phones and clothing. Mrs Van Zyl, who was not seriously injured but severely traumatized, managed to untie herself and walked about 300 metres to the house of a farm worker who called the children of the Van Zyls. Members of the Heritage Protection Group (HPG), a volunteer group, searched for the attackers the whole night in bushes on the farm after following their tracks. Ex colonel Sakkie Lauwrens of HPG told Netwerk24 that they managed to arrest 3 attackers.
This latest farm murder follows the brutal murders which SA-News reported on, of Charles Hart (75) who was found beaten to death in his farm house in the Henderson area, Toise, between Cathcart and Stutterheim, EC on Sunday 15 March 2020, and, Colin Leslie Britz (65) who was shot and killed by farm attackers in his farm house in the Elandskraal area, Dundee, KZN on Monday 16 March, 2020. Neels Combrink (60) was also attacked on his farm at Niekerkshoop, Northern Cape on Wednesday 18 March, 2020 and tortured when he was burned with a hot clothes iron on his stomach.
Bethal in Mpumalanga was also left in shock on Wednesday 18 March, after the bodies of a retired minister and his wife, Dominee Hannes Beukes (70) and Ibel Beukes (67), were discovered locked in the boot of their car, which was found in a field near the Bethal dam. A passing motor cyclist discovered the vehicle late in the afternoon and alerted Police. A spokesman for the Police said the couple left their house to drop their domestic worker off at Emzinoni which is a small township outside of Bethal. They were never seen alive again and their bodies had visible and serious injuries. At this stage there are no leads as to any suspects. Dominee Beukes was the local Hervormde Kerk Dominee for many years in town whilst Ibel was a teacher.
In all these attacks large groups of black male attackers were involved and items like firearms and phones stolen.
It is clear from the international attitude to South Africa and other despotic african nations, that they condone the plundering and destruction of these nations, while they quietly build up their globalist African Union, and once these nations are on their knees, they will be offered relief, if they give up their sovereignty to the AU – exactly as the globalists did with the EU. Allowing the CoronaVirus to run rampant could be just another part of this strategy. It might be easy for Ramaphosa to ignore farm murders and the general level of violent crime in SA, but he cannot ignore COVID-19 so he has to make a drama out of addressing it.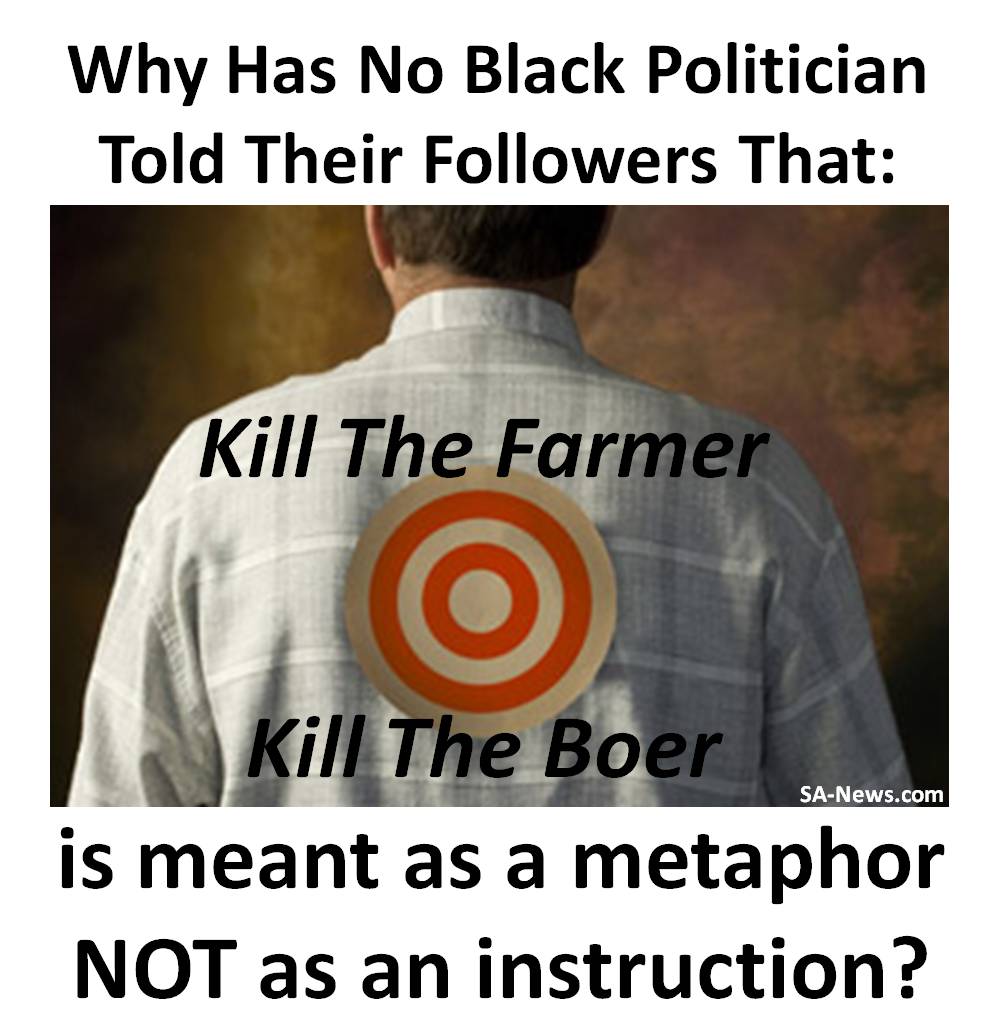 ---